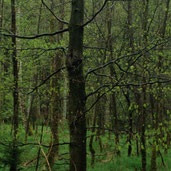 Our world isn't simple anymore. Change and impermanence are a normal and part of every day life. Our world has become uncertain, complex, volatile and often we feel confused and helpless as things seem chaotic, unsafe and ambiguous. We don't know how to move forward, on business level as well as in our personal lives...
Politics leaves us shaken and insecure. Life feels unpredictable. We may feel scared, worried or angry along the way. Not knowing what will happen. When confusion takes over, focus within and follow your breath, down into a quieter space within. That may take some inhales and exhales. There in the center of your being, where the noise of your outer world isn´'t so loud anymore, reconnect to who you are.
Who are you at the essence?
Who are you deep inside?
And what is the one thing you know?
About yourself and life? About your path? 
About what you can bring into this world?
Stay right there wit that wisdom and move forward from that one spot of knowing. No matter how much you don't know and don't understand, look for that one single piece of knowing deep inside of you and move forward from there.
What wants to happen now?
And who are you asked to be?
And how will you show up?
Category:   change-and-transition
If you enjoyed this blog post and found it helpful or inspiring, please share it with your friends on social media by clicking on the icons below.

You may subscribe to my free weekly newsletter by clicking here and receive newly written, inspiring blog posts, soul-inspired wisdom, and special offers that are only for my newsletter subscribers...