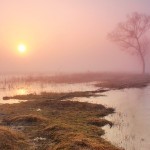 Just a few weeks left until 2015. Somehow I am not ready yet to let 2014 end. This year slipped through my fingers and part of me holds on to it, still processing what touched me deeply. 2014 was quite intense on different levels for my loved ones and myself. Looking back I see three major themes in 2014
giving permission
new beginnings
being authentic and real
giving permission
Our younger son faced an extreme invalidating, horribly negative and cruel elementary teacher in third grade. So he started 2014 with deep insecurity, a very high internal stress level and an awful lot of self doubt. At that point of time he has already dealt with the teacher and bullying classmates for four months. His stress symptoms and anxiety level kept increasing. Fed up with all what happened my husband and I decided that we need to intervene even more after several fruitless meetings with the teacher. We gave ourselves permission to speak up and stand up for our son despite the big lobby behind the teacher. We confronted and spoke the truth. We took the risk. We gave ourselves the permission to say out loud what went completely wrong at this school, even if that meant we would be looked at, talked about and ignored from a lot of people. 
We also gave our son the permission to trust his own feelings and perception. We believed him and his point of view. We gave him the permission to feel the way he felt. We didn't question his experiences and fear based reactions. 
… giving permission …
Learning lesson: There are points in life where we are asked to stand up and speak the truth even when there are a lot of people who don't want to hear it and choose ignorance over fairness and respect. 
I will always give myself and my loved ones the permission to express their feelings without second guessing. I will always stand up for my beloved children even if it means we'll be known all over town. 
In the future I will stand up even sooner not risking my children to be harmed. And our son definitely was harmed. 
So, dearest ones, when you are reading this, keep in mind that it is always worth to look for the truth, to stand up for it and to fight for it. Even if part of the world is against you. It doesn't mean you are wrong. It means you are asked:
Who do you want to be in this situation? Who are you asked to be when you want to speak and live your truth? And how do you want to show up? What are you asked to do then?
I tell you, dearest ones, by speaking the truth and standing up for it you'll set yourself free and you teach your children to stand and speak for what's right and wrong with the focus on self respect and respect for others.
new beginnings
This year both of our sons mastered new beginnings. 
Our younger son left the village school from one day to the other(the way this happened was really magical, read more here http://joyfulgrowthcoach.com/2014/07/magic-happens-part-1/) and started at the Montessori school where he was being welcomed with an open heart and mind by children and the teacher. This was a complete new beginning for him in a totally different school system with its own educational philosophy. Slowly he started to regain his self esteem, self confidence and self trust. He rediscovered the joy of learning and the fun of going to school. There is no day he doesn't want to go to school. Hurray! He started to relax and be himself again.
Our older son successfully completed elementary school and started proudly at the Gymnasium, a very high standard school with high level academics. He is doing great so far. He lost childhood and discovers being a tween already stretching to becoming a teenager. Just yesterday I said to my husband that I miss my older son being so young and childish. He is so different now, already behaving like a teenager. I haven't even said bye to him yet. He entered a new phase. I am so proud of him but also kind of sad. Typical mommy-like, right? :)
I myself started working part time with young adults at Youth Welfare departments besides doing my beloved coaching work. Having two jobs has an impact on my family life. My husband has to take over much more with me working two jobs. My sons need to get used to me being gone more often. I need to let go my mothering need of having control and insight into everything that happens at home. 
Learning lesson: New beginnings are exciting and at the same time really(!) challenging. Intention, focus, courage, compassion, commitment and patience are important qualities for mastering new beginnings and still staying connected with your loved ones.  It took both my sons, my husband and me some time to adjust to new school and work settings. It had an impact on our daily life rhythm and routines. We needed to organize differently, be more flexible, find new time slots to connect and recharge with each other, and practice patience to find our way into the new settings at the new schools and work. New beginnings ask us to step up to a next level of learning. New beginnings ask us to reflect frequently in order to adjust our focus and intention. Patience and gentleness is something that helps a lot in times when you feel like the days have not enough hours. Patience and gentleness with yourself and your loved ones.
being authentic and real
At my youth welfare job I work with emotionally disturbed and traumatized youth and young adults. Those young adults mistrust the world. They hesitate, resist, fight against, shut down. I am deeply touched by their experiences and life journeys. I am inspired as well as challenged. The most important for them is me being real and authentic. Open minded. They need to be looked at with new eyes and an open heart. They need to be seen, heard, listened to without being judged. They need to be reminded of their potential, strengths and skills. They need someone who believes in them, every day anew. 
Learning lesson: I want to be authentic and real. I want to be seen. I want others to relax in my presence knowing that I am honest and nonjudgmental. At the same time I want to really look beneath the surface, listen between spoken words and connect on heart level. Only then real connection is possible, only then trust builds and a relationship grows. I want to practice mindfulness and celebrate diversity. Vulnerability is part of the deal when being seen. Then we don't hide. We don't act. We don't excuse. We show who we are. And we invite others into this authentic space so they can open up, build trust and be seen as well.
giving permission
new beginnings
being authentic and real
2014 a year filled with so much learning and growth.
I let it go. soon. with peace.
What was your theme in 2014? What learning lessons and insights are you aware of?
~~~~~~~~~~~~
 Category:  stories-from-my-life-journey

If you enjoyed this blog post and found it helpful or inspiring, please share it with your friends on social media by clicking on the icons below.
You may subscribe to my free weekly newsletter by clicking here and receive newly written, inspiring blog posts, soul-inspired wisdom, and special offers that are only for my newsletter subscribers...