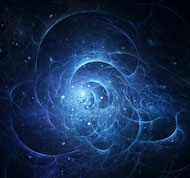 Sometimes I feel like I am in the middle of spinning chaos. Life is going crazy around and within me. I am at the edge of losing my patience and temper. Feelings of dizziness, stress and overwhelm drain my energy.
I am sure you know those days. You try to catch up with work and your to-do list is huge. It even gets longer and longer, and you never feel you get caught up. Additional there are appointments and meetings you need to attend, and several people are waiting for your phone call and attention. You want to have time and energy for your children, and be the best parent possible. Your partner and your family also need your support. Then there are emergencies and illness - always happening in exact those times. And the days seem to be too short to get everything done.
Does this sound familiar?
feeling drained and stressed, not getting enough sleep because working late, trying to get things checked off.

not eating healthy, because it takes too much time to cook healthy meals, and your nerves craving fatty, salty and sweet things.

not allowing yourself to slow down.

time management seeming impossible.

not being able to relax anymore - tension and anxiety are daily companions.
I am sure you know that outer and inner chaos has an impact on you - physically, emotionally, mentally and spiritually.
So, what can you do?
Let me share what I do in those times. Every day I read at least 10-15 minutes in an inspiring book that feeds me with nurturing, creative ideas and personal growth sparks. Before bed time I journal for 5-10 minutes, noting all the things that went well that day and expressing my gratitude. That shifts my focus toward the positive at the end of the day. Every morning I go for a walk or run with my dogs enjoying the quiet of nature, and do Yoga which helps to clear my mind and body from all the toxins. To top the physical self care I love mix myself a green smoothie ;)
Those daily routines increase my self awareness and help me to move out of chaos towards inner balance. It's essential to keep at least three things of those activities going, even if I sometimes feel I don't have time for it. But I keep sticking to them. I don't let go of those routines. Mindful self care keeps my batteries charged which is so deeply important and essential for my overall well-being. Being committed to those priorities keep chaos at a minimum and feels awesome.
So, now it´'s your turn. What are the activities that nurture you from the inside out so you have the strength and motivation to handle outer stress in a way that keeps you centered within?
If you enjoyed this blog post and found it helpful or inspiring, please share it with your friends on social media by clicking on the icons below.
You may subscribe to my free weekly newsletter by clicking here and receive inspiring blog posts, soul-inspired wisdom, and special offers that are only for my newsletter subscribers...